5

Best Moustaches

Movember is almost upon us! In honour of the event, here are five of the best moustaches from around the world.

Maybe you're growing your mo for personal health reasons or to support a friend or family member. Whatever your reason, here are some of the world's weirdest, longest and thickest'taches to inspire you to grow that mo. You know the drill, chaps! Start clean-shaven and end with a proper bro-mo that would make Burt Reynolds proud. Movember raises awareness of prostate cancer, testicular cancer, poor mental health and physical inactivity. Get involved.
1.
This masterpiece was unveiled at the Reuters World Beard Championship, 2013.
Image credit: Mirror
2.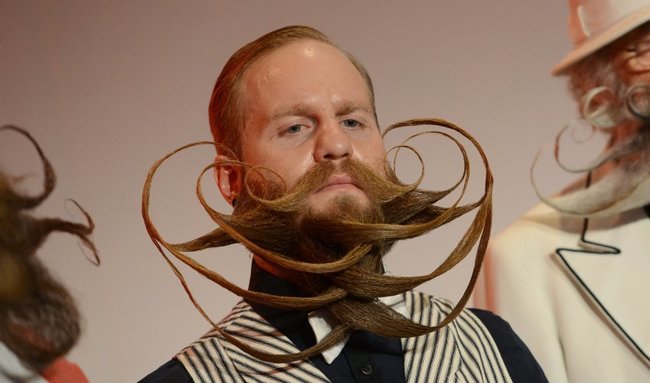 Top marks for sculpting goes to this bad boy, revealed in all its glory at the World Beard and Moustache Championship in the USA.
Image credit: phillymag.com
3.
The mo legend that is Tom Selleck, aka Magnum P.I.
Image credit: esquire.com
4.
Brought to you courtesy of M.J. Johnson. If this doesn't inspire you to grow face furniture for Movember, nothing will!
Image credit: globeprime.com
5.
The'Batstache', the ultimate fanboy statement.
Image credit: reddit.com
Back to articles
Date Posted: Thursday 15th October 2015
Author: Yazmina Wallace